GLOBAL SKILLS SHOWCASE PRESENTERS
An unrivaled network of coaches, sharing their secrets behind developing elite hockey talent.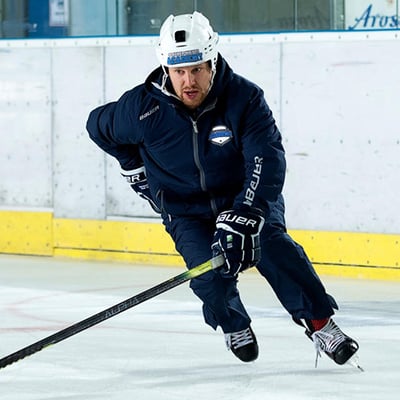 ANDREI LAVROV




EC RED BULL SALZBURG , AUSTRIA
Andrei Lavrov has been a Development Coach with EC Red Bull in Salzburg, Austria for nearly seven years. The former Red Bull Crashed Ice athlete grew up in a hockey family and his resume reflects a passion for hockey. After working as the GM of Lavrov Ice School in Russia in 2010, Lavrov was a Development Coach with Okanagan Hockey Europe before doing the same job, and also working in analytics, for the Russian Ice Hockey Federation. He then joined EC Red Bull in his current role, which also include analytics work.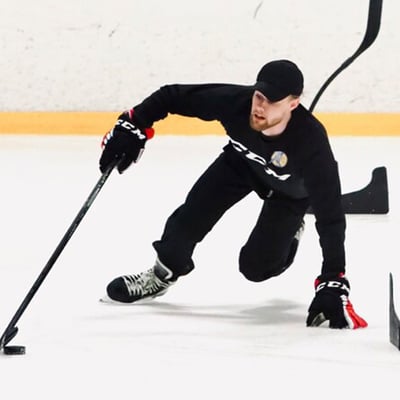 ANTON RUDGARD




QUICK TURN HOCKEY, SWEDEN
Anton Rudgard is an ex-professional hockey player from Sweden, who is working full-time as a Development Coach with QuickTurn Hockey Development. Rudgard specializes in creativeness using irrational drills and skating development. He works with players from youth to pro.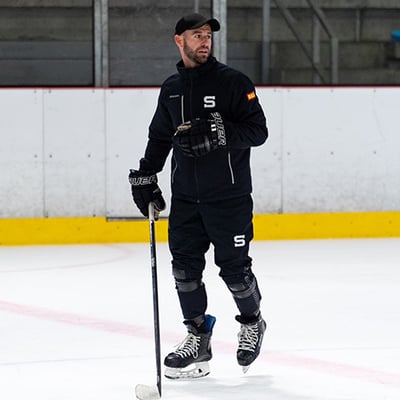 DAVID KALIVODA




HC SPARTA PRAHA, CZECHIA
David Kalivoda played professional hockey in Europe from 1997 to 2005 before getting into coaching. He now works as a professional skating and individual skills coach with HC Sparta Praha. Kalivoda currently does training across all age categories, up to leading Czech players in the NHL, both on and off the ice. He has worked with Filip Zadina, Radko Gudas, Dominik Simon, Jan Rutta & more.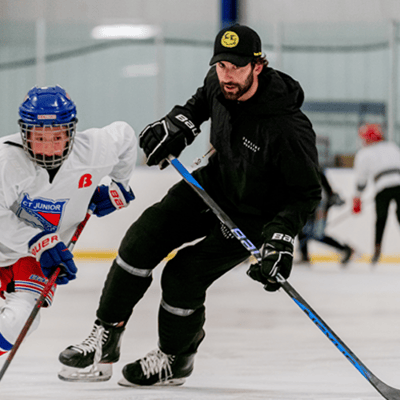 JUSTIN SELMAN




TOPLINE HOCKEY, USA
Following a four year collegiate career at the University of Michigan, Justin Selman spent time with the St. Louis Blues organization playing for the AHL's Chicago Wolves. After retiring, Selman founded Topline Hockey, a hockey development company working with players ranging form ages six through current NHL players.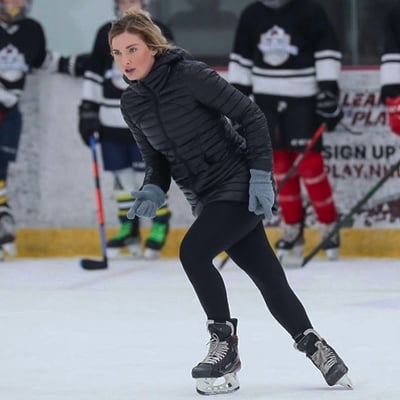 KATY JO WEST




KATY JO POWER SKATING, USA
Katy Jo West was a highly competitive figure skater for nearly 15 years. When she was 16, former NHL player and current Tier 1 coach Doug Smail asked West to take part in teaching edges to the players in his annual summer power skating camp and that's where her passion for coaching power skating started. Today West runs Katy Jo Power Skating, which offers on-ice sessions, virtual learning, coaches certification and more.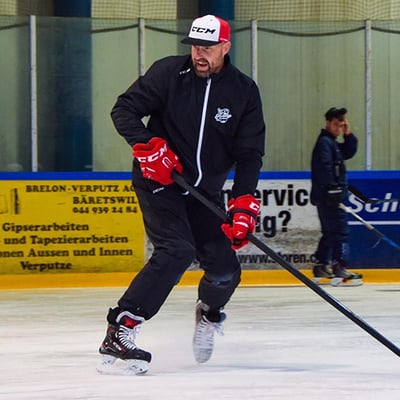 PETER BOHUNICKY




BP HOCKEY ACADEMY, SLOVAKIA
Peter Bohunicky is the CEO & Head Skills Coach of BP Hockey Academy. He possess thorough understanding of ice hockey coaching and running management operations of ice hockey camps all over the Europe, including 14 years of coaching on international tournaments in USA and Canada. Bohunicky has 16 years of experience as a General Manager and Head Skills Coach of year-long ice hockey school with focus on player development.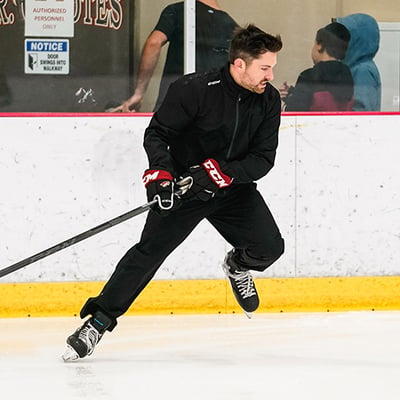 BRIAN SLUGOCKI




TOTAL PACKAGE HOCKEY, USA
Brian Slugocki has been playing and working in hockey for nearly 30 years. His current roles include Director of Skill Development for the Jr. Coyotes youth program, Skill Development Consultant for the NHL Arizona Coyotes and prospects, Head Coach of a 10u elite team, Skills Coach for Total Package Hockey (TPH) and he runs private and small group training for youth players up to NHL players through his company Slugocki Hockey.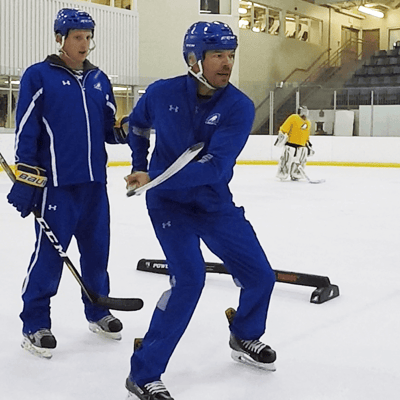 MIKE MCGINNIS




HOCKEY ALBERTA & NORCAN HOCKEY, CANADA
Mike McGinnis is a student of the game and loves to study hockey's finer and often overlooked details in an attempt to create clarity. His personal approach utilizes video examples coupled with descriptive language and game like training scenarios. Through his various roles, including Coach Development with Hockey Alberta, McGinnis is on the ice with more than 500 athletes annually, which has been instrumental in applying and experimenting with learned techniques.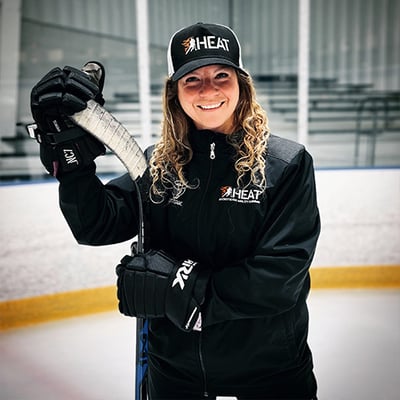 LINDSAY TILLEY




HOCKEY EDGE AGILITY TRAINING, USA
Lindsay Tilley is the founder and owner of Hockey Edge Agility Training (HEAT), which provides individual and team development opportunities year round. As a USFS Triple Gold Medalist, Tilley's focus is improving the technical aspect of each player's skating game to include proper skating technique, maximum power, on-ice agility, and edge control. Tilley is also currently the power skating instructor for the Colonial Youth Boys and Girls Organization and the Morris County Kings Organization, and a member of the NHLCA Female Coaches Development Program.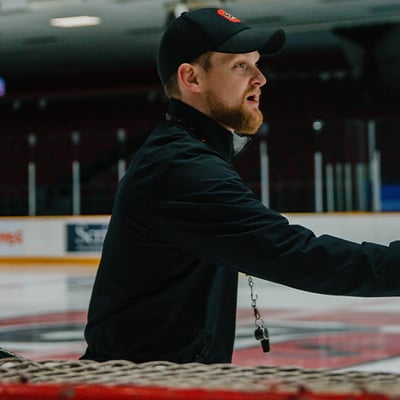 EVAN BROWNRIGG




NEXT GENERATION HKY, CANADA
Evan Brownrigg is the Director of Player Development with Next Gen Hockey. Evan has helped aid the growth of Next Gen Hockey from its humble Ottawa beginnings in 2008 to being the primary facilitator for all on-ice and off-ice development for our 6,500 athletes in the Ottawa region. Brownrigg also works with the University of Ottawa, serving as their Director of Player Development for the Men's hockey program, and works closely with the Ottawa 67's in a skill development role.
LEARN FROM THE WORLD'S BEST SKILLS COACHES